Presided by the Honorable Governor and PDRRMC Chairperson Susan A. Yap, the PDRRMC Response Cluster was convened this morning to ensure that necessary preparedness and response measures are in place in anticipation of the effect of STY Karding in the province of Tarlac.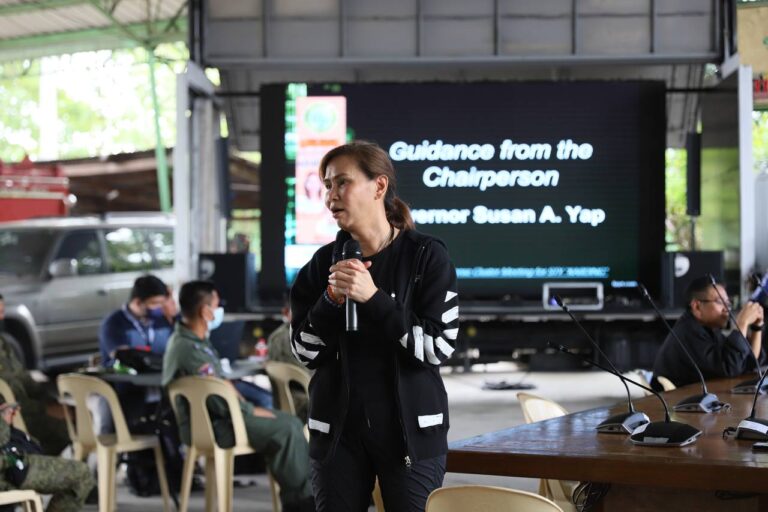 Present during the meeting were heads and representatives of various offices and agencies of the Response Cluster who presented their preparedness measures and resources ready for deployment.
PGT – PA/PGSO/PEPO/PEO/OPA/PHO/PSWDO/PIO
NGAs – DILG/PDOHO/NFA/ DEPED/ PRC/ DPWH 1st DEO/ DPWH 2nd DEO
Uniformed – TPPO/ BFP/ 3RD MECH/522ECB/ PAF-TOG3
Utility Providers – PrimeWater/ Tarlac Electric Inc.
Also present were personnel from the LDRRMOs of Camiling, Concepcion, Mayantoc, Paniqui, Victoria and Tarlac City.
Our utmost thanks and appreciation to all those who attended this important activity, especially to Engr. Noel Lacadin of DENR-MGB R3 and Mr. Stephen Vargas for serving as resource persons, as well as for the recommendations proposed to ensure the safety and well-being of Tarlaquenos.