The Sangguniang Panlalawigan [SP] passed Resolution No. 035-2022 extending the province's deepest sympathies and condolences to the family of the late San Manuel Vice Mayor Benjamin "Bening" Tesoro.
The SP, headed by Vice Governor and Presiding Officer Carlito "Casada" David presented a copy of the resolution to the family of Tesoro after the necrologial service for the late vice mayor held at the San Manuel Cultural Center, February 6.
"Our heartfelt condolences to the bereaved family of Vice Mayor Bemjamin Tesoro," David said.
Tesoro, the father of incumbent San Manuel Mayor Donya Tesoro, started his career in public service in the military prior to his stint as Mayor of his hometown of San Manuel, where he has shown and exemplified the traits of a true leader and public servant, learned the value of helping others, and protecting the rights of the oppressed and underprivilege.
As the Local Chief Executive for nine years from 2010 to 2019, Tesoro led the town into progressive municipality it is today, for which he was dubbed as the "Architect of New San Manuel."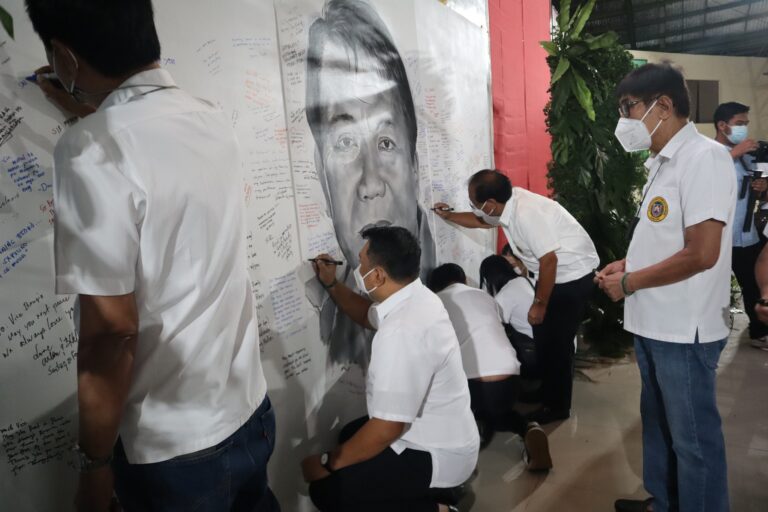 In all the years that Vice Mayor Benjamin Tesoro devoted his life in public service, he was respected by many as he led with dedication and zeal, a legacy for which he will always be cherished and remembered.
Tesoro succumb to a massive heart attack on the evening of February 2. He was 70.
Mayor Tesoro thanked the Sangguniang Panlalawigan for the resolution.
Aside from David, other members of the provincial board who attended the necrological service were Board Members Jessie Aquino, Romeo Evangelista Jr. Joy Gilbert Lamorena, Danilo Asiaten, Jude Joseph David, Antonio Cervantes Jr., Saturnino Mandal, Danilo David, Kristine Ann Legaspi, Cristine Dizon and Joselito Capitulo.
"May his soul, through the mercy of God, rest in peace," David said.