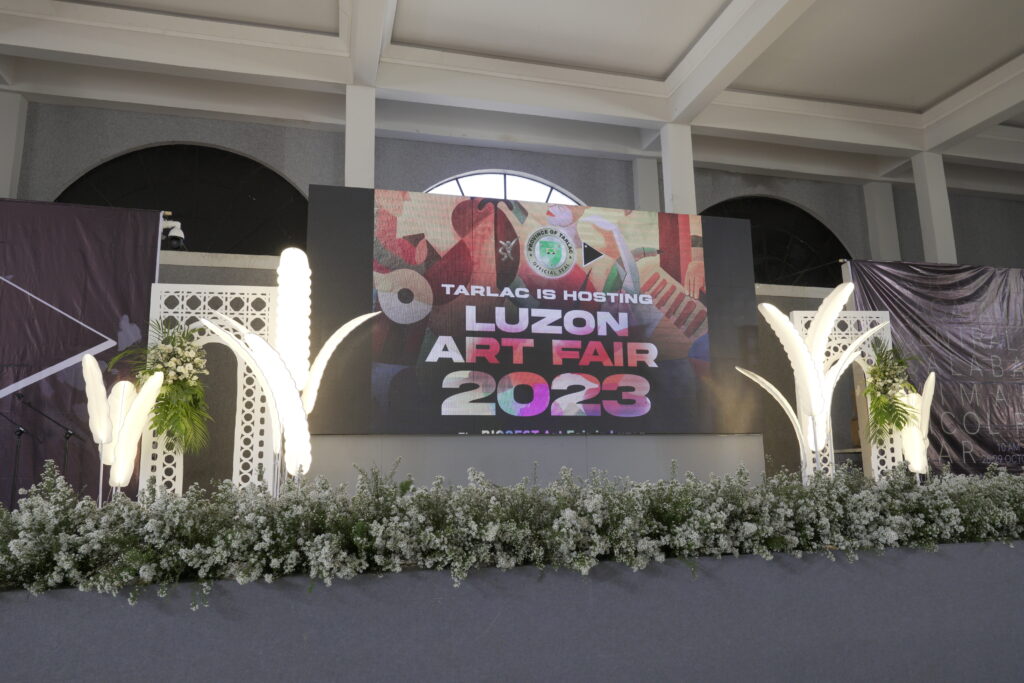 The Provincial Government of Tarlac, in partnership with the National Commission for Culture and the Arts, successfully hosted the first Luzon Art Fair at the Bulwagang Kanlahi of the Diwa ng Tarlac showcasing the work of more than 200 artists from the Ilocos to Bicol regions. The four-day art fair was line with the celebration of Museums and Galleries Month last October.
Provincial Executive Assistant and Tourism Focal Person Arsenio "Baby" Lugay II said they gathered artists portraying different forms of art such as painting, sculpting, and carving. The activity was held from October 26 to 29.
In Governor Susan Yap's message on the formal opening of the art fair last October 28 attended by Senator Cynthia Villar, Representatives Christopher De Venecia (4th district-Pangasinan), Geraldine Roman (1st district-Bataan), Jaime Cojuangco (1st district-Tarlac) and Christian Tell Yap (2nd district-Tarlac), she thanked all those who supported the fair and vowed to make it a yearly event.
"Maraming salamat po sa lahat ng dumalo at nakisama sa ganda ng sining sa Luzon Art Fair 2023. See you po ulit sa susunod," she said adding that the 37 provinces who joined showed the Filipino artists' creativity and talent.
 For her part, Villar commended the provincial government of Tarlac, the National Committee of Galleries and Gov. Yap for the realization of the event.
"We now have modern day artists who showcased their art works. In an occasion like this, our eyes can peak the beauty of art that our talented Kababayans have created…art is another form of communication and expression," Villa said.
 Aside from the art fair, other activities include Sticker Workshop, Digital Ownership Talk, Intaglio Printing, Geiko Performance, Round Table Art Talk, Carve and Print, Orchestra, Epoxy Resin 101, Basic Clay Sculpting, and Mold Making and Resin Casting.
Others who graced the formal opening of the art fair were Director General of National Museum of the Philippines Jeremy Robert Barns, National Committee on Museums Head Arvin Manuel Villalon, National Committee on Cultural Education Head Carlo Ebeo, Metrobank Foundation, Inc. Head Aniceto Sobrepena, Metrobank Arts and Design Lalaine Sta. Ana, Regional Director Department of Tourism Region III Dr. Richard Daenos, Commission on Human Rights Region III Director Ysobel Maria Rivera, Celebrity Host Tim Yap, Cosplayer Alodia Gosiengfiao and Board Members Joy Gilbert Lamorena and Harmes Sembrano.—𝐏𝐈𝐎