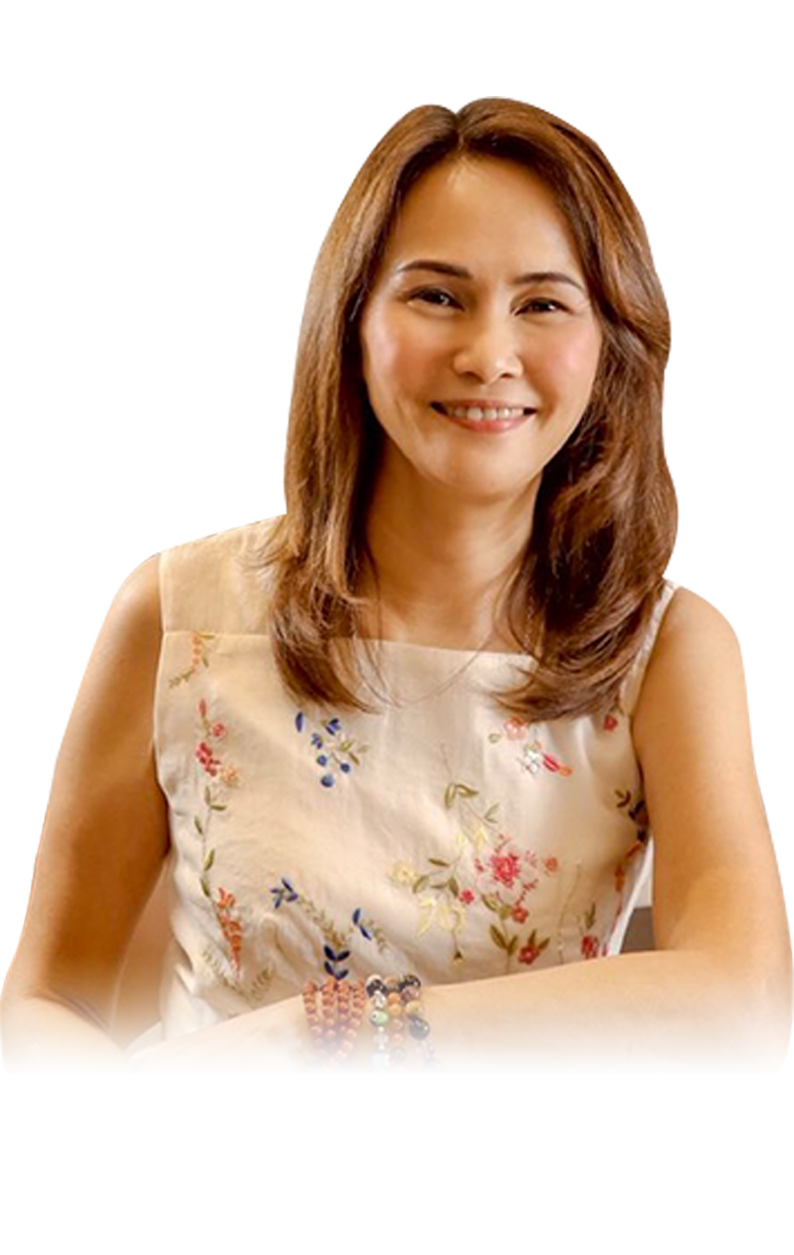 Governor Susan A. Yap came from a family of public servants who have dedicated their many years to the common objective of uplifting the lives of their constituents. Known for her distinguished career in public service and inspired by the passion to serve by her late father, Jose A. Yap, Governor Susan, as she is popularly known, has long sought and aimed to contribute to the development of Tarlac, its people, and the society at large.
Motivated to establish a province that has a progressive, sustainable and inclusive economy, Governor Yap seeks to empower the Tarlaqueños through livelihood programs that provide alternative sources of income to the traditional agricultural-based.
Under Gov. Susan's leadership, the Provincial Government of Tarlac became a consistent awardee of the Seal of Good Local Governance since 2013. It has won awards such as the Best Public Employment Service Office for the last three years, the National Gawad Kalasag Award for the exemplary performance of the Tarlac Provincial Disaster Risk Reduction Management Council's Disaster Assistance and Rescue Team/Emergency Medical Services (DART/EMS); and the National Kabalikat Award for the province's contribution in advancing Technical Vocational Education and Training.
Governor Yap's style of leadership is built on the foundation of people's participation, good governance, responsible leadership, and sustainable development. She is a staunch advocate of food security, health security, environmental protection, and children's rights, among others. As the Representative of the Second District of Tarlac for two consecutive terms from 2010 to 2016, Governor Yap was one of the most productive members of the House of Representatives, having authored and co-authored 63 laws including important laws on the protection of children such as the Children in Emergencies Protection and Relief Act, Children's Safety in Motorcycles Act, Foster Care Act, and other laws crucial to curbing cybercrime and promoting data privacy, including the Creation of the Department of Information and Communications Technology.
In her never-ending work to make Tarlac a progressive province and one of the country's and world's best provinces, Gov. Susan has always believed that the greatest and most important asset of Tarlac is its people. Thus, Gov. Susan is and has always been committed towards ensuring the growth of all aspects of life of the people she swore to serve, be it social, psychological, or economical.

Tarlac, as a people, is synonymous to its potential as a province in terms of a thriving landscape for growth across industries and sectors. It is only by understanding that each Tarlaqueño has a vital role to play, and appreciating that each has a unique set of talents and skills, that we can develop platforms for enhancement and defining our competitive advantage. Our goal of inclusive growth can only be achieved through good governance coupled with sustainable development and equal opportunities for all.
At the outset, I have given strong focus on livelihood, health, education, infrastructure, and the environment. I have, likewise, actively participated in projects, such as the Central Luzon Expo, that aim to highlight trade, tourism and investment in the hope of creating a stronger socioeconomic bandwidth for Tarlac and the rest of the six partner provinces.
Since its inception 12 years ago, the Central Luzon Growth Corridor Foundation, Inc. considers the region as one of the key growth drivers that will bring in incremental investments and exports. Over the past year alone, there have been numerous developments and activities in the entire region such as the infrastructure development of New Clark City. It is timely and apt to launch future plans on tourism development that can further grow this unutilized sector; to offer ingenious ways of SME promotion from a branding and unique selling proposition that can uplift the product portfolio offering; and, to identify investment opportunities across various industries to potential patrons across the region.
Tarlac is at the lead in terms of making sure we are aligned with this growth mindset. Continuing the legacy of the maYAP leadership, we seek to achieve continuous economic development through synergies between the national and local government, as well as private and public sectors. Our ambition remains: to provide a cultivating environment where each Tarlaqueño can optimize opportunities and flourish. To a stronger and winning Tarlac!
Governor Yap's vision is to provide basic necessities and services to the poor and break the intergenerational cycle of poverty. In this respect, the provincial government prioritizes human capital development that focuses on Food Security (Pagkain Muna), Health (Kalusugan Muna), Education (Edukasyon Muna), Livelihood (Trabaho Muna) and Environment (Kalikasan Muna).